The Federal Governmentof Nigeria some few days ago, announced that the recruitment of the teachers would commence on Sunday, directing interested Nigerians to apply for the N-Power 500,000 Job for Teachers opportunity.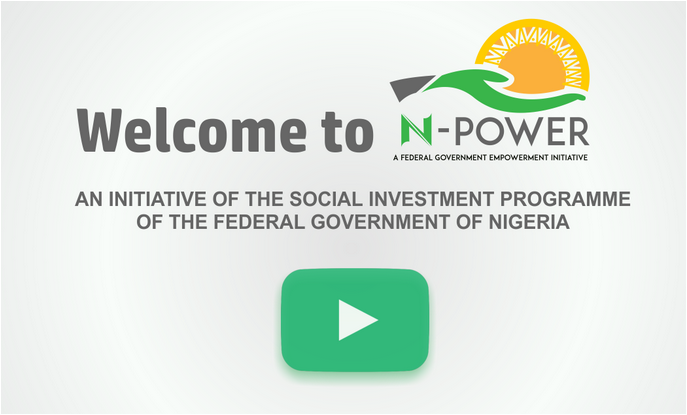 Npower.gov.ng teacher corps programme is the federal government's initiative that will train 500, 000 unemployed graduates in Nigeria and the selected 500,000 persons will be trained for 2 years with monthly salary. Computer will be given to all the 500,000 N-Power teachers corps recruitment candidates and the computers will include information and software that will aid their training.
The idea of N-Power 500,000 teachers corps recruitment is a good one as it will help to eradicate the issue of having few teachers in public/government owned schools. Imagine where one teacher teaches more than 3 subjects in government schools in Nigeria! Somebody that studied Economics can start teaching both economics, English and mathematics in public schools due to lack of teachers in the government schools. Also there will be more experts and consultants in agriculture through the introduction of N-Power teachers corps which will help to improve the agricultural standard of Nigeria.
How To Apply for N-Power 500,000 Job for Teachers Opportunity
Same thing is applicable to health sector, technology and communication education as government of Nigeria has introduced the Npower teachers corps scheme to train young Nigerian graduates who will become professionals and take care of those sectors very well.
To Apply for Any of the categories in the N-power teacher corps recruitment scheme according to the field you wants to go into. See APPLICATION FORM LINK Below.
Apply HERE for N-Power 500,000 Job for Teachers Opportunity